ISCN 2013 Conference: The Future is Now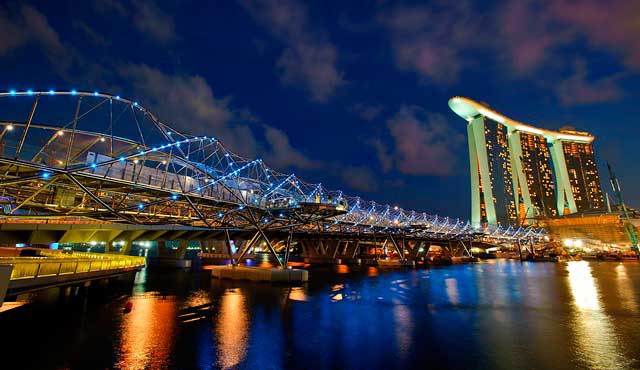 The Future is Now
Singapore | June 18-20, 2013
---
Our 7th annual event was co-hosted by the International Sustainable Campus Network and the National University of Singapore.
Leaders shared best practices in campus sustainability from around the world at the 2013 Conference held June 18-20. The event focused on calling universities to advance their journey toward sustainable development, and catalyze a sustainable future.
 ISCN 2013 Conference Summary Report
Conference Presentations
A list of all the presenters is provided in chronological order by presentation category.   For those speakers who provided a visual presentation, the file can be downloaded below.  For those who did not provide a visual prsentation, please see the Conference Summary (link above) for a short description of what was discussed.
KEYNOTES
Professor Tommy Koh, Ambassador-At-Large, Ministry of Foreign Affairs of Singapore
Dr. Gerhard Schmitt, Director Singapore-ETH Centre, Senior Vice-President ETH Global
PLENARY SESSIONS
Beyond Carbon: The Next Generation of Sustainability Goals Plenary
 Rosi Kerr, Dartmouth College
 Christopher Silva, Hamad bin Khalifa University
 Jenny Su, National Cheng Kung University
Growth vs. Sustainability: Are These Mutually Exclusive Goals? Plenary
 Ananthalakshmi Vallapuzha, Infosys
Hans B. Püttgen, Ecole Polytechnique Fédérale de Lausanne
 Golda Edwin, Association for Promoting Sustainability in Campuses and Communities
 William Clune, Nanyang Technological University
Engaging Universities in Co-Creation for Urban Sustainability Plenary
 Esther Barazzone, Chatham University
 Greg Trencher, University of Tokyo
CAMPUS SUSTAINABILITY AWARD CEREMONY
Awards were given to five universities for outstanding sustainability efforts in the categories of buildings, campus, integration and student leadership.
Excellence in Building, University of Gothenburg
 Excellence in Campus, Lappeenranta University of Technology
 Excellence in Integration, Chatham University
 Excellence in Integration, Anglia Ruskin University
 Excellence in Student Leadership, Zhejiang University
ISCN WORKING GROUPS
 Working Group 1 Key Findings
 Working Group 2 Key Findings 
 Working Group 3 Key Findings
NEXT STEPS FOR THE ISCN AND PRIORITIES FOR 2014 MEETING
Bernd Kasemir, ISCN Program Manager
Joe Mullinix, National University of Singapore