Our Team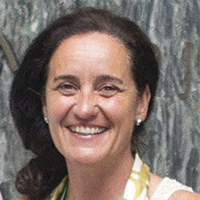 Victoria Smith, Executive Director
Victoria joins us from The University of British Columbia where she spent eight years in various senior leadership roles in sustainability at the university. While at UBC Victoria led the development of the UBC 20-Year Sustainability Strategy; the Okanagan Charter: An International Charter for Health Promoting University and Colleges; and on behalf of the President's Office, managed UBC's leadership of the University Climate Change Coalition (UC3). Victoria has been actively engaged with ISCN since 2014. She joined the inaugural ISCN Advisory Committee in 2016, hosted the 2017 Annual ISCN Conference at UBC, updated the ISCN Charter in 2018 and developed the network's Strategic Plan (2020-2023). Over the last few years, Victoria launched a pilot seed funding initiative, supported the development of the ISCN Latin American Chapter and ensured that the network was well represented at COP26 events. Victoria holds a Master of Arts in Environment Education and Communication and brings over 25 years of public and private sector sustainability experience.
---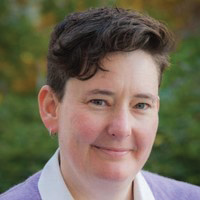 Jen Crothers, Senior Project Manager
Jen Crothers leads member relations, communications and general operations. Jen was the lead organiser of the 2017 ISCN conference at The University of British Columbia. She is interested in sustainability reporting, in particular determining if courses are related to sustainability or not. She has a Bachelor of Science from the University of Sydney and a Master of Library and Information Studies from Victoria University of Wellington. When not juggling work and parenting, Jen is making sourdough, gardening, or exploring her new home on Vancouver Island, Canada.
---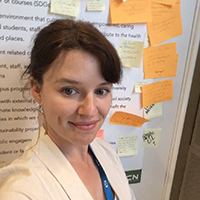 Shannon Lambie, Communications and Engagement Consultant
Shannon Lambie is ISCN's communications backbone. She previously worked with ISCN in 2018, helping to develop the ISCN Sustainable Campus Charter and running the Charter Design Lab at the 2018 ISCN Conference at KTH in Stockholm. Shannon holds a Master of Community and Regional Planning from The University of British Columbia. Shannon lives in Vancouver, Canada and works as a Community Planner with the District of North Vancouver. Shannon is a podcast enthusiast (who is always looking for recommendations) and enjoys skiing, gardening, and sailing in her free time.
---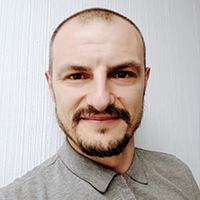 Simone Buratti, Latin American Chapter Coordinator
Simone Buratti is a Ph.D. candidate in Sustainability Science at UNAM university in Mexico City, with a background in both Information Technology and Social History from the University of Bologna, Italy. His research focuses on equal access to urban greenways and sustainable infrastructure in Latin America. As a professional, Simone specialized in connecting the academic and civic sectors with work experiences in Mexico, India, Japan, the US, and Canada, among others, and has more than twelve years of experience as an on-site and online events and meetings organizer.
---