ISCN welcomes interim Executive Director, Victoria Smith
We are delighted to welcome Victoria Smith as interim Executive Director of the ISCN! As part of the ISCN leadership team, Victoria will work closely with the ISCN's Board, Advisory Committee, and Secretariat team over the next year to deliver on the key strategic priorities identified during the 2018 conference at KTH Royal Institute of Technology in Stockholm, Sweden.
Victoria joins us from the University of British Columbia, an ISCN member school, where she has served as Director of Regional and International Engagement, UBC Sustainability Initiative. She has over 20 years of experience working in both the private and public sectors on energy and sustainability issues. The ISCN looks forward to the strong support she will provide throughout the 2018/19 program year. Welcome, Victoria!
A note from the ISCN's interim Executive Director: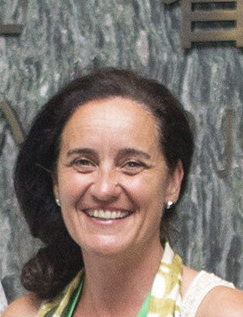 Dear ISCN Members,
I would like to extend my warmest greetings to you as the new interim Executive Director of ISCN. I feel very excited and privileged to step into this role during such an important time of transition and opportunity for our network. Coming out of the very successful KTH 2018 conference, we left with an ambitious set of priorities and I look forward to working with many of you to deliver on this agenda.
There is great potential to transform how we collaborate, innovate and engage as members. We need to look for new ways to advance the very important work we are doing on our respective campuses and increase our global impact.
Our network has several exciting new projects and initiatives planned this year, aimed at strengthening our collective efforts and bolstering the impact of ISCN. Together we will launch the new Charter and finalize the reporting framework, develop a strategic plan, pilot several new capacity building programs and work with our colleagues at the University of São Paulo to plan the 2019 conference. I look forward to reaching out to you in the months ahead to help inform and guide our work, update you on progress and share our successes along the way.
I invite you to contact me ([email protected]) if you have questions, ideas to share, or want to get involved in any of these exciting network activities.
Warm regards, Victoria
For more information on the ISCN, please visit: https://international-sustainable-campus-network.org/
For inquiries, please email: [email protected]
_________________
Please note this article is out of date. Contact us at our new email address [email protected].