The University of York's campaign to improve campus habitats for bees and other pollinators
The University of York is characterised by two lakeside campuses that are home to an abundance of wildlife. The original campus is located on over 200 acres of parkland centred around an extensive lake and boasts a wide variety of environments, ideal for supporting the University's aim to diversify their habitat and broaden their species range. Not only does York boast areas of woodland and wildflower beds, it has established an on-site bird sanctuary, and developed safe nesting sites including sand martin banks.
The York campus is well known for its abundance of wildfowl, celebrated in this Duck of the day website, but more recently the University has also focused on improving its habitats for bees. Providing food and shelter for bees and other pollinators is an integral element of the Estates team's ecological management plan.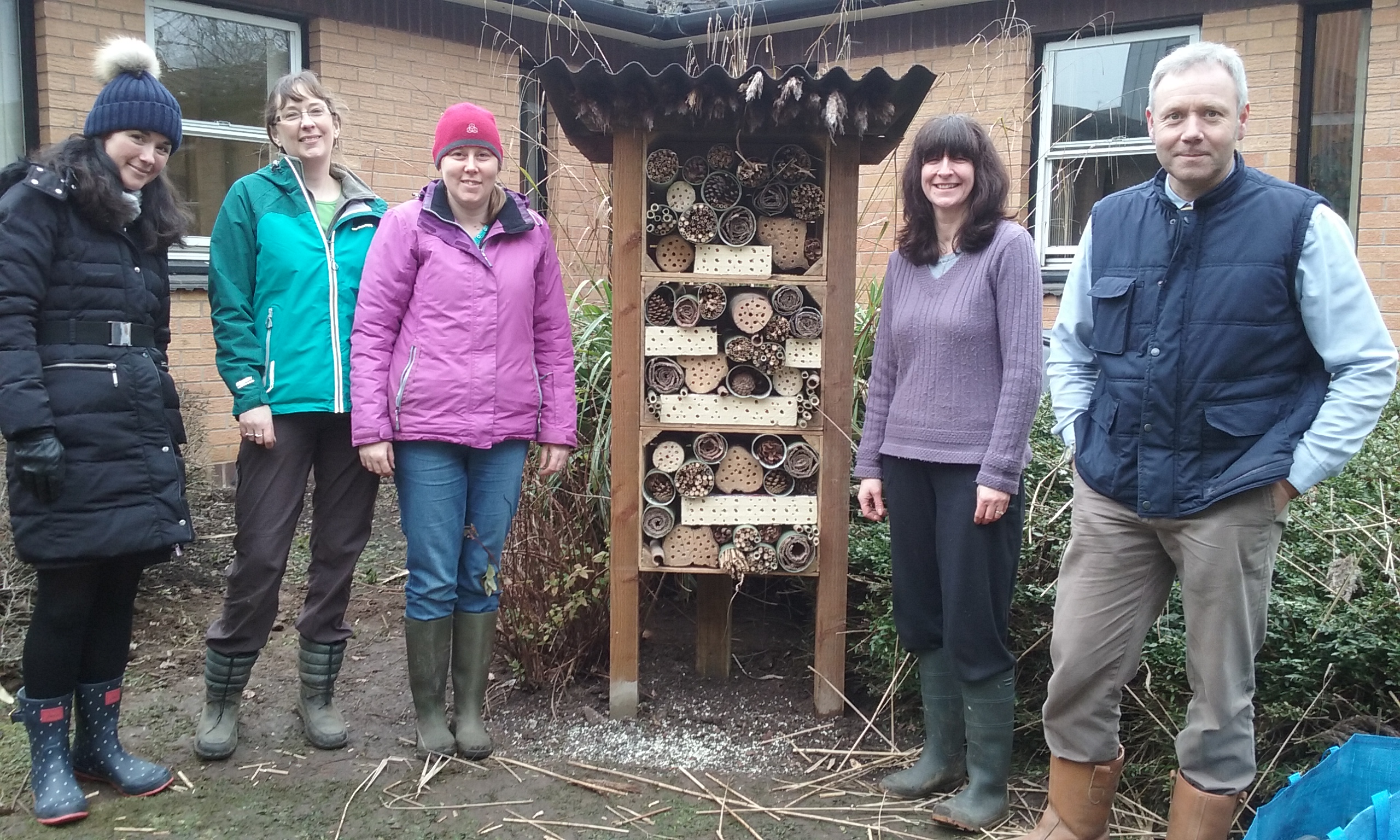 Blooms and bulbs for the bees
Since 2008 the University has been developing its newest campus, Campus East, which features a species-rich area of meadowland to provide foraging for bees and other pollinating insects. More than 10 per cent of the entire University estate is currently given over to wildflowers and the sowing of further wildflowers is carried out annually in selected areas to encourage a broader range of species across the site. A specially-chosen biodiversity mix of bulbs, including crocus, tulips and narcissus, have been planted across 1500 square meters of the University's grounds in past three years. Bulbs are often the first flowers to appear in spring, making them particularly important to encouraging bees and pollinators at York.
Six bee hotels have been introduced on campus, with another two being added shortly, to provide nesting areas for solitary bees and the Estates team have decreased the frequency of grass cutting in key areas to encourage further wildflower growth to provide more bee-friendly environments.
Benefits
It's a testament to the success of the initiatives so far that several beekeepers have hives on campus to take advantage of the foraging that the wildflower areas now provide for their bees.
The wildflower and meadow land areas also provide a great habitat for other invertebrates which, in turn, attract birds that both feed on the insects and can use the habitats for nesting and breeding. For example, up to 17 breeding pairs of skylark, listed as a UK Biodiversity Action Plan priority species, have been spotted on campus.
The enhanced habitats also provide an extra teaching and learning resource not only for the University's own students but also for visiting school groups, underlining the University's commitment to the local community and to widening participation.
To learn more, reach out to Emily Lawley. Feel free to check out the University of York on Instagram: @uoy_grounds_and_gardens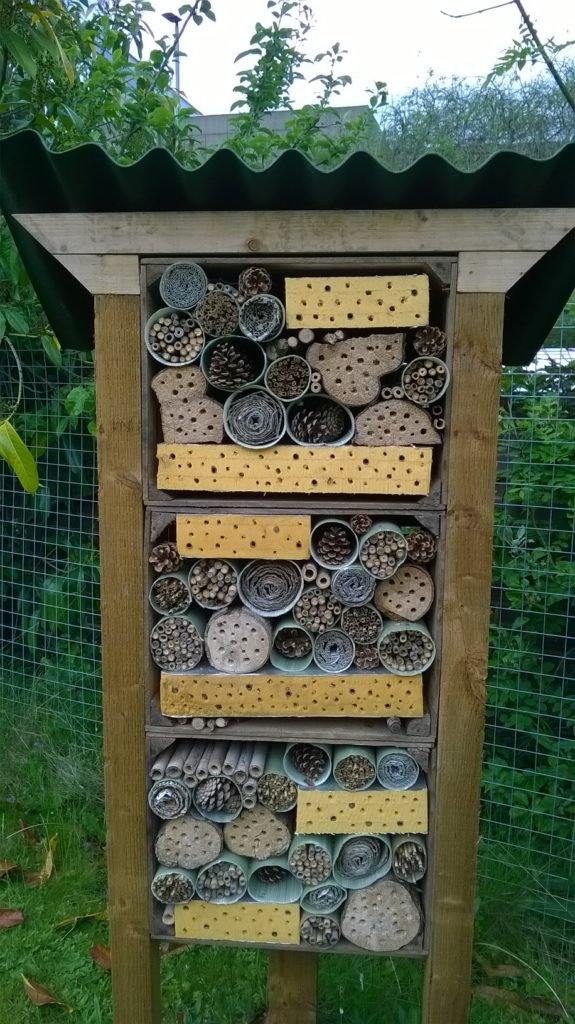 Photos courtesy of the University of York