Peer Exchange Event Report Back
We held our first ISCN members-only Peer Exchange in March to learn about UBC's new Climate Action Plan 2030.
Thank you to John Madden, Director, Sustainability and Engineering, Campus and Community Planning from The University of British Columbia and Katrin Schweigel, Coordinator University Alliance for Sustainability, Freie Universität Berlin who led an interactive discussion with attendees.
The session provided an opportunity to engage in open dialogue with other members about climate action planning and was attended by representatives from 15 member institutions in 12 countries on 4 continents.
We plan to host regular member-only Peer Exchanges throughout the year, so if you are interested in convening a session please email your ideas to [email protected].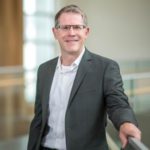 "I really enjoyed the discussion and hope that folks were able to gain some insights and ideas for the work they are doing. I always enjoy hearing what others are working on and finding ways to accelerate solutions based on mutual learning".  
John Madden, Director of Sustainability and Engineering, UBC