Michael Bossert is the Manager of Research Innovation and Business Development at the Next-Generation Cities Institute at Concordia University in Montréal.
Big Idea(s) for Advancing Sustainability in Higher Education
We have all had to adjust to how we are working over the last two years – any insights that are game changers for you?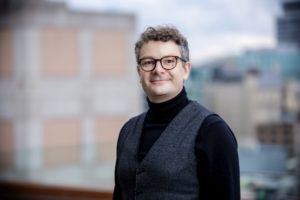 The last two years were a challenge for many reasons. In addition to the existing grand challenges and crises, a little virus managed to turn our world upside down. Overnight many habits got questioned, and it was/ is shocking how badly the crisis was managed internationally, nationally, and locally. Trustful information and knowledge based on scientifically approved facts were the main points for orientation. This fact and the role of being drivers in local innovation ecosystems and part of urban communities should play an important role in how we collaborate as universities with our ecosystems. It was possible to change our way of working and collaborating in a few hours. The pandemic has shown us how quickly we can adapt and the risks and limits. We should use this knowledge to develop tailored local adaptation pathways to deal with the climate and biodiversity crises. "The ability to innovate determines our destiny!" as Roman Herzog, a former German President, said. I am convinced that Institutions of Higher Education must play a key role in this transformation process.
Leadership and Inspiration
What does excellent leadership look like to you?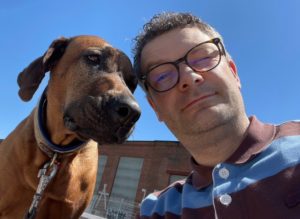 For me, good leadership is based on trust. This means it needs some time to grow and be nurtured continuously, as trust is hard to earn but easy to lose. A good recipe for leadership includes the following ingredients for me:
Ability to listen
Ability and willingness to change perspectives to understand problems and challenges better
Ability to form a strong core team in which each member can play their strength and aligns with the purpose, and has the possibility to grow
Transparent decision-making
Capability of telling good stories and motivate others
Finding quickly alternative solutions
Being capable of giving credit and appreciation to others
Staying excited and curious to be able to inspire others and be open to innovative ideas
A pinch of self-irony
Tenacity and Perseverance
What is the biggest implementation barrier you see, what would you need to overcome it?
Let's call the barriers challenges. The biggest challenge is our own comfort zone. We are used to habits, cultural and historical grown or just somehow developed routines that make us feel comfortable in our everyday life. It requires some kind of motivation to make a change and to get out of this comfort zone, try new things or habits and to evaluate them if they are better or worse than the business as usual. The key is to create a tailored motivation to convince people to engage and participate in the urgently required transformation process. I doubt that national plans with no possibility to have a buy in will drive the change. But the locally co-developed plans that will directly influence our neighborhood and city will be a game changer. Said so, the biggest implementation barrier is the lack of tailored motivation solutions in the right scale to influence our behavior.
Fun Fact
What is your favourite activity in your spare time?
I have loved snowboarding since my teenager years. However, the weak point of this pleasure is that it is only possible a few weeks a year, even while living in Montréal. At the beginning of the pandemic, I discovered the summer version of this pleasure in form of an electric skateboard. Since then, I ride my Boosted Board each free minute, use it to commute to work, going shopping, meeting friends, and discovering the Montréal Island. As Montréal is pretty ambitious concerning the transformation of the transportation infrastructure there is an extensively growing network of bike paths that are in a great shape, a perfect condition to discover and cross the city and the Mont Royal.