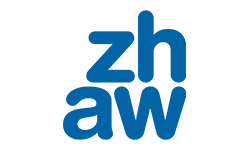 The ZHAW is one of the leading universities of applied sciences in Switzerland.
It offers teaching, research, continuing education and other services that are both practice-oriented and science-based. ZHAW graduates are able to apply their know- ledge responsibly in demanding professional fields. Research & development at the ZHAW focuses on key societal challenges, with a particular emphasis on energy and societal integration. With its expertise in sustainable development and digital transformation, the ZHAW imparts forward-looking knowledge and takes an active part in shaping the digital and ecological transformation.
With locations in Winterthur, Zurich and Wädenswil, the ZHAW is firmly anchored in its region whilst collaborating with international partners. It comprises eight Schools: Applied Linguistics, Applied Psychology, Architecture, Design and Civil Engineering, Engineering, Health Professions, Life Sciences and Facility Management, Management and Law, and Social Work.
Contact email: [email protected]