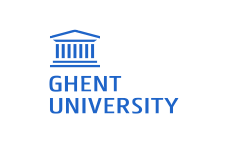 Ghent University is a top 100 university, founded in 1817, and one of the major universities in Belgium with more than 49,000 students and 15,000 employees.
Its 11 faculties offer more than 200 programmes and conduct in-depth research within a wide range of scientific domains. Several of its research groups, centres and institutes are renowned worldwide, in disciplines such as biotechnology, aquaculture, microelectronics, and history.
Ghent University Global Campus is also the first European university in Songdo, South Korea.
As a pluralistic university Ghent University is open to all, regardless of their ideological, political, cultural or social background. Its credo is 'Dare to Think', challenging everyone to question conventional views and to dare to take a nuanced stand.
Ghent University wants to be a leading knowledge institute for a future that is ecologically, socially and economically sustainable within a local and global context. To this end it has developed an ambitious sustainability vision which it is implementing in its research, education, organisation and daily operations.
Contact email: [email protected]