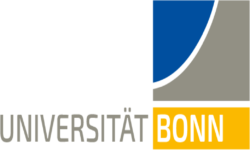 As one of the best research-led universities in Germany with an international reputation as a leading institution of research and teaching, the University of Bonn plays host to a number of prize-winning researchers spread across a range of disciplines. Our two hundred year history of academic excellence is based on a number of simple yet effective elements: high-quality academic research, a research-led teaching curriculum, the international flair of Bonn as the German city of the United Nations and our location in the Rhineland, not only a highly-networked region of academic excellence, but also a region providing a high quality of life.
With some 35,000 students, 6,000 doctoral students, 550 professors and 6,000 other members of staff, the University of Bonn is one of the largest universities in Germany. Its seven faculties cover a broad range of disciplines from Agricultural Sciences to Traffic Psychology many of which take a leading position in international rankings. This strong disciplinary record is supplemented by the work of six faculty and interdisciplinary "Transdisciplinary Research Areas" (TRA) and a range of exploration and innovation areas addressing many of the central academic, technological and social challenges currently facing society.
Sustainability plays an important role in the organizational development of the University of Bonn. The last years have already seen the launch of a number of initiatives in the area of sustainability, including a steering group to develop a central sustainability strategy and a student-led Green Office. The importance which we at the University of Bonn attach to this issue is demonstrated by the establishment of the new Vice Rectorate for Sustainability and the Sustainability Unit, who started their work in the first half of 2021.
Contact email: [email protected]