ISCN 2019: Keynote Speakers Announced! (updated)
We look forward to welcoming you to the University of São Paulo (USP) for the ISCN 2019 conference! The theme this year is "Partnerships for Progress". As ISCN 2019 conference planning advances, we are delighted to announce our keynote speakers.
Professor Patrícia Faga Iglecias Lemos as Day 2 Keynote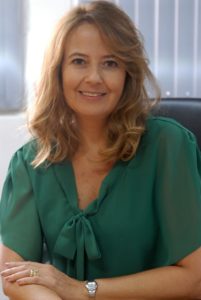 We are pleased to welcome Professor Patrícia Faga Iglecias Lemos as our keynote speaker on Day 2. Professor Lemos is an Associate Professor and Lecturer at the USP and serves as an Academic Advisor for Masters and Doctorate Courses in the School of Law and in the Environmental Sciences Programme. Professor Lemos has previously served as the Environmental Secretary of the State of São Paulo, Head of Environmental Affairs at USP, and President of CETESB, a São Paulo State Environmental Company.
Conference registration will remain open online until June 1. We encourage you to register, book your accommodation, and stay tuned for more exciting conference updates to come!
For more information on the conference, please contact [email protected].
Professor José Goldemberg to address conference delegates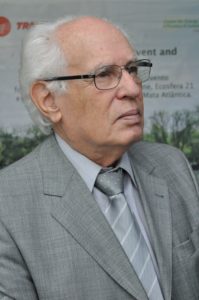 We are honored to have Professor Goldemberg as our opening keynote as we welcome delegates to the ISCN 2019 conference.  Professor José Goldemberg earned his Ph.D. in Physical Sciences from the University de São Paulo in 1954, where he held the position of Full Professor in the Engineering School's Physics Department. He was Rector of the University from 1986 to 1991. A Member of the Brazilian Academy of Sciences, he has served as the President of Brazilian Association for the Advancement of Science and President of the Energy Company of the State of São Paulo (CESP).