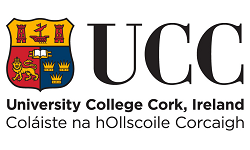 University College Cork is an award-winning institution with a history of independent thinking stretching back over 170 years. UCC is proud to be ranked in the top 2% of universities in the world. Its beautiful university opened its gates to just 115 students in 1849. Today, it has a student population of over 21,000.
In 2010, University College Cork was the first third level education institute worldwide to receive the Green Campus award.  In 2013 it became the first third level institute to new its Green Flag, and in 2016 successfully renewed it once again.
The Green Campus Programme was initiated in 2007 by a number of students from the Environmental Society who were passionate about the environment and determined that more should be done in and by UCC, and in a more structured and cohesive manner. Fully supported by the university and guided by An Taisce this small group of students led the formation of the Green Campus Programme, which is now being implemented in 14 countries worldwide.
Contact email: [email protected]