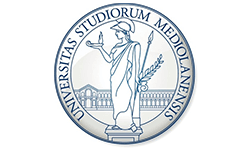 The University of Milan is a public teaching and research university, which – with 8 faculties and 2 schools and a teaching staff of 2,178  professors – is distinguished by its wide variety of disciplinary fields.
A leading institute in Italy and Europe for scientific productivity, the University of Milan is the largest university in the region, with approximately 65,000 students; it is also an important resource for the socio-economic context of which it is a part.
Milan is, in fact, the capital of Lombardy, one of the most dynamic and international regions in the European Union, a leader in the national economy that stands at the Italian forefront of research and development investments and commitment to technological innovation.
Contact email: [email protected]