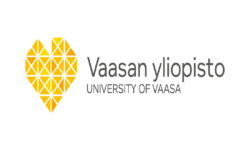 The University of Vaasa is focused on responsible business. Our core competence consists of high-level expertise in business, technology, management and communications. The University of Vaasa is located at the heart of Northern Europe's largest energy and environment business cluster. We consider advancing the renewal of the energy sector as a means to combat climate change as a core part of our mission.
According to the University's vision, our work advances positive and sustainable development for individuals, communities and the world at large. We carry out research that help address the complex challenges facing our society.
In research, we focus particularly on the following strategic areas: management and change, energy and sustainable development, and finance and economic decision-making.
Through our activities, we bring energy to business and society. Our open, multidisciplinary and phenomenon-based research platforms work in broad collaboration with business and public sector.
We educate future experts and leaders with an international mindset. The University of Vaasa offers degree programmes at all academic levels, from Bachelor's to Doctoral degrees.
The educational experience at the University of Vaasa emphasises the role of community and interaction. We are developing, in close cooperation with different university departments, the integration of sustainable development and responsibility in all of our degree programmes.
Our graduates enjoy excellent employment opportunities, and employers hold degrees earned from the University of Vaasa in high regard. We offer basic courses in business competence to all students; business acumen is a competitive advantage in whichever field one specialises.
Our mission is to do impactful research and educate experts that address the needs of society today and in the future. We advance competitiveness, innovation and sustainable development in business, technology and society.
Contact email: [email protected]