Universiti Kebangsaan Malaysia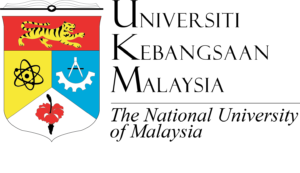 (UKM), the national university of Malaysia was established as a public university on 18 May 1970. UKM is now a comprehensive university offering various undergraduate and postgraduate programs through 14 faculties and 13 institutes. Currently, UKM is the only university in Malaysia with 2 teaching hospitals located at Cheras, Kuala Lumpur. UKM was recognized as a Research University (RU) since October 2006. We embrace a national identity, utilizing Malay language as the medium of instruction and address national agendas. Starting January 2021, we have implemented a new framework termed "T.E.R.A.S" (Trust, Ethics, Revitalise, Agile and Soul) to strengthen our institution. This initiative aims to invigorate and drive UKM to the next level of excellence.
Sustainability management at UKM was initiated in 2007 when the Development Unit of UKM prepared the Physical Campus Development Master Plan 2007-2020. This strategic plan was aimed to monitor the development plan to be sustainable in terms of infrastructure development, space requirements, environmental conservation, energy and solid waste management, landscape, campus facilities and cultivation of sustainable life. Beginning of 2021, UKM took the next step by embarking on the formulation of the UKM 2030 Strategic Plan for Sustainability. Centred around the theme of 'Cultivating Sustainability for the Future,' this strategic roadmap encompasses the period from 2021 to 2030 and revolves around five (5) key pillars: governance and management, teaching and learning, research and innovation, sustainable and wellness campus.
Contact
[email protected]
Web and Social Media
Web: https://www.ukm.my/kelestarian/
Facebook: https://www.facebook.com/PusatStrategiUKM/
Instagram: https://www.instagram.com/pusatstrategiukm/
YouTube: https://www.youtube.com/@PusatStrategiUKM
TikTok: https://www.tiktok.com/@pusatstrategiukm