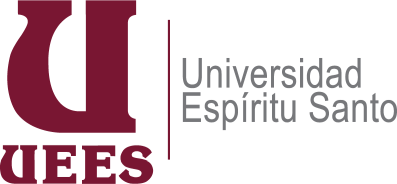 The Universidad Espíritu Santo, located in Samborondón Ecuador, is a private, self-financed, and non-profit higher education institution. It began its academic activities in 1994, with commitment and constant innovation, reflected in the quality of the service it offers to society and its university community. Its motto "NON PROGREDI REGREDIT EST" is a permanent imperative that drives personal and institutional progress and improvement.
The UEES adhered to the United Nations Global Compact in 2010 and since then has demonstrated its commitment to university social responsibility and the principles of the Global Compact and the Sustainable Development Goals with clearly defined lines of research and research planning with its corresponding allocation of resources. The lines of research in development are: Health, Environment and Natural Resources, Social Sciences and Good Living, Marketing, Consumption and Society, Communication and Trends in Information, Construction and Computing and Telecommunications.
In the fulfillment of its commitment to the reduction of the carbon footprint, collective transport has been optimized for teachers, students and administrative staff, most lighting is LED, the use of water has been rationalized, we have several recycling programs, our students receive transversal subjects on sustainable development and ecological commitment and we have a vegetation cover that exceeds the built area.
Contact email: [email protected]
____________________________________________________________________
La Universidad Espíritu Santo situada en Samborondón – Ecuador, es una institución de educación superior, privada, autofinanciada, y sin fines de lucro. Inició sus actividades académicas en el año 1994, con compromiso e innovación constante, reflejado en la calidad del servicio que ofrece a la sociedad y a su comunidad universitaria. Su lema "NON PROGREDI REGREDIT EST" es un imperativo permanente que impulsa el progreso y mejoramiento personal e institucional.
La UEES se adhirió al Pacto Global de las Naciones Unidas en el año 2010 y desde entonces ha demostrado su compromiso con la responsabilidad social universitaria y con los principios del Pacto Global y los objetivos de Desarrollo sostenible, cuenta con líneas de investigación claramente definidas y una planificación de la investigación con su correspondiente asignación de recursos. Las líneas de investigación en desarrollo son: Salud, Medio Ambiente y Recursos Naturales, Ciencias Sociales y del Buen Vivir, Marketing, Consumo y Sociedad, Comunicación y Tendencias en la Información, Construcción y Computación y Telecomunicaciones.
En el cumplimiento de su compromiso con la disminución de la huella de carbono, se ha optimizado el transporte colectivo para los docentes, estudiantes y personal administrativo, la mayoría de Iluminaciones son led, se ha racionalizado el uso del agua, tenemos varios programas de reciclaje, nuestros estudiantes reciben materias transversales sobre desarrollo sostenible y compromiso ecológico y tenemos una cobertura vegetal que supera el área construida.
Contact email: [email protected]