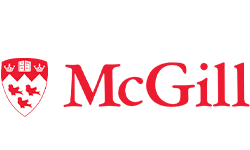 McGill University—founded in 1821—is one of Canada's best-known institutions of higher learning and one of the leading universities in the world.
With two academic campuses, over 300 programs of study, and 40 000 students from 150 countries, McGill is amongst the most internationally diverse student-bodies of any research-intensive university in the country.
Today at McGill, professors are building the new field of epigenetics, developing alternative energy sources from crop plants and driving human achievement in every field imaginable.
Contact email: [email protected]