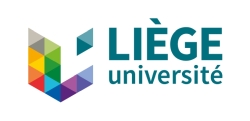 Founded in 1817, University of Liège is one of Belgium's leading universities and the public university of the Wallonia-Brussels Federation. She welcomes 25,400 students (122 nationalities) in 11 Faculties representing the Humanities, Health Sciences, Sciences and Technology. With 40 bachelor's degrees and 207 master's degrees, its range of undergraduate and postgraduate courses is among the most diversified in Belgium.
ULiège collaborates with more than 1,000 teaching and research institutions throughout the world. It boosts its research centres in fields such as biotechnologies, life and medical sciences (human and veterinary), agronomy, space and engineering sciences, environment, etc., by developing partnerships with public authorities and companies. More than 100 spin-off companies created by ULiège are in activity and she is a major employer in Wallonia with more than 5,700 employees, including 640 academic staff and 2,900 people involved in teaching and research activities.
The University of Liège integrates sustainability into all institutional strategies such as infrastructure development, campus management, business travel, financial investments and sustainable procurement. It has also created a Green Office by and for students.
Contact email: [email protected]