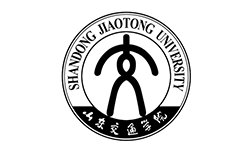 Jiaotong University, situated in Jinan, the city of springs, Shandong province, began to take shape in 1956. In 1958, it was named Shandong Communications College. In March of 2002, with approval of the Ministry of Education, it was renamed Shandong Jiaotong University.
The university now has 17,300 full-time students and 1,276 staff members, and its campus covers more than 2.23 Chinese Mu (147 hectars), while the floorage occupies about 390,000 square meters. The university's fixed assets amount to 154 million Yuan, and the library area is 21,000 square meters, with a collection of 1.53 million volumes.
The university consists of 13 schools, namely, School of Maritime, School of Automobile Engineering, School of Transportation & Logistics Engineering, School of Civil Engineering, School of Material Science & Electric Engineering, School of Mechanical Engineering, School of Management, School of Finance & Economics, School of Foreign Studies, School of Humanity & Law, School of Science, Northern International School, as well as 4 teaching sections, namely, Social Science Teaching Department, Physical Education Teaching Department, Continual Education College, and Vocational Technical College. The university has developed into a multi-discipline higher education institution and offers 43 Bachelor Degree programs spreading in 6 discipline categories, namely, engineering, science, management, economics, law, and arts. And now the university has become the only institution that mainly fosters talents on water and land transportation majors.