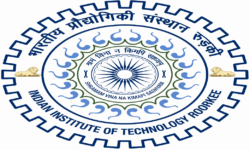 Indian Institute of Technology (IIT) Roorkee, established in 1847, is among the foremost of institutes of national importance in India for higher education in engineering, sciences, management and architecture & planning. The institute offers Bachelors, Masters and Doctoral Degree courses in all these three areas. It is recognised as an Institute of National Importance. Indian Institute of Technology (IIT) Roorkee has three campuses at Roorkee, Saharanpur and Greater NOIDA. Roorkee campus is much larger than the other two campuses and most of the departments, students and faculty live in the 365 acres Roorkee campus.
IIT Roorkee houses about 8000 students and 1500 staff members along with their families. It has significant greenery having about 5000 trees in all parts of the campus. IIT Roorkee has been a pioneer in utilizing solar energy from all the roofs from its campus for electricity generation, water heating and student hostels cooking. Waste water treatment, use of energy efficient material in new construction, use of zero-emission vehicles like ERickshaws and bicycles for movement within the campus for reduction of carbon emissions have been implemented to encourage a healthier and sustainable environment.
IITR has adopted 5 villages under the aegis of UBA (Unnat Bharat Abhiyan) which enhances connectivity to rural India by identifying the problems in the villages and working out solutions for sanitation & cleanliness, education, skill development, agriculture and physical, social and institutional infrastructure. Thus IITR aims at doing important work not only on environmental issues but also on social and economic matters, thereby covering the three dimensions of sustainability. The Green Campus related initiatives in IITR aim to make environmental awareness and action an intrinsic part of the campus activities.
Contact email: [email protected]